Are You Ready! Brace Yourself as EPL Kicks Off This Weekend – See Previews
The long wait is over and our favourite English Premier League will be back on Air this weekend. I am pretty sure you have missed the EPL alot. Although, its not only the Premier League that is starting this weekend, the French League already kicked off, but we have to wait till next week before the La Liga kicks off. However, the Premier League is more important here as we have alot of viewers than the rest of the other leagues.
Chelsea won the league last season and Conte would be looking to defend his title. The first and time Chelsea were able to defend a Premier League title was when Mourinho first took charge. Winning the title consecutively in 2004/2005 and 2005/2006. Probably, the only team that have been able to achieve that successfully were Manchester United and that is when Sir Alex Ferguson was still in charge.
Top Premier League teams have spent some club record fee to secure the services of their top targets this season and it will be so interesting to see these players in action his coming season.
Arsenal
Arsenal saw off Chelsea to lift the Community Shield over the weekend and as they fail to qualify to Champions League last season, they would want to strive to atleast be among the top 4 for the coming season. Arsenal paid a club record fee of 45m pounds to secure the service of Lyon's striker, Lacazette during the summer.
Lacazette, a proven striker in the French Ligue 1 is an out-and-out striker  and have scored two goals already for the Gunners during the pre-season tour. Lacazette is expected to bench French striker Oliver Giroud and so much will be expected from the striker this season.
Arsenal are already started reaping from their summer signing as goal from new comer, Sead Kolasinac forced Chelsea to a 1-1 draw in the Community Shield before winning on penalties. It was Kolasinac's first goal for the Gunners after joining on a free transfer this summer, and came despite playing in a back three after he replaced the injured Per Mertesacker in the first half.
Players In: Sead Kolasinac – Schalke – Free, Alexandre Lacazette – Lyon – £46million
Chelsea
Chelsea missed out on Lukaku and instead opted to sign 65m pounds Morata from Real Madrid. Morata have had a torrid start o life at Chelsea, recently missing a penalty in the Community Shield. Although, Morata's inability to score in his first three games for Chelsea can be attributed to the fact that, firstly, he had come on as a substitute in all the matches. Also, Hazard is yet to feature alongside the Spanish striker. The Belgian is expected to miss the start of the season and when he comes back, he is expected to have so much influence in the team, which includes providing well for Morata.
Players In: Willy Caballero – Manchester City – Free, Tiemoue Bakayoko – Moanco – £40million, Antonio Rudiger – Roma – £34million, Alvaro Morata – Real Madrid – £67million
Liverpool
Liverpool have spent well this summer, despite having a greater choice in attack, they have decided to further bolster their attack after recruiting former Chelsea players, Mohamed Salah 39m pounds and Solanke for Free . Pacey Salah scored four goals during the pre-season friendlies while Solanke managed two goals for the Reds. With Coutinho touted to be leaving for Barcelona after Neymar's exit, Klopp has got much attacking talents at his disposal who can cover well for Coutinho's loss.
Liverpool great attacking style saw them reach the Champions League spot for the first time since 2015. Liverpool will be all out to challenge for title this season.
Players In: Mo Salah – Roma – £39million, Dominic Solanke – Chelsea – Free, Andrew Roberston – Hull City – £8million
Tottenham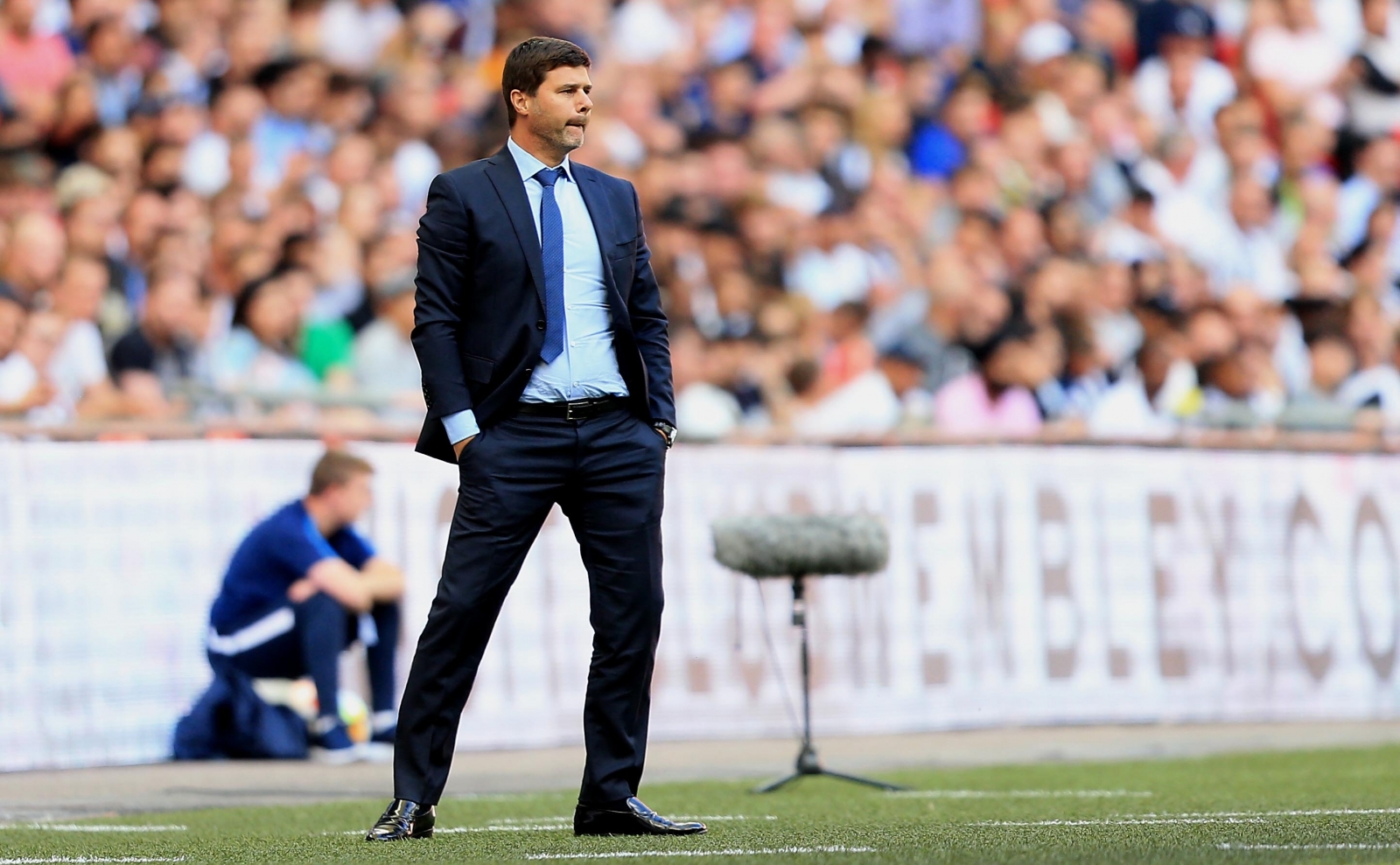 Undoubtedly, Tottenham had the best team in the Premier League last season, but unfortunately, was just runner-up to Chelsea in the league. The manager, Pochettino is a well respected man because he looks like he knows what he is doing. He had a strong team last season and he felt no need to alter the momentum, thus he refused to sign a player this summer despite having sold Kyle Walker to Manchester City.
They are expected to pick up where they stopped from last season and other teams should be in for a real fight with Tottenham as they are likely to push harder for the title this season. Harry Kane performed so well last season, scoring 29 Premier League goals to claim the top scorer award. He is expected to pick up from where he left off and Tottenham in general must improve in Champions League
Manchester City
Despite missing out on the title last season, City manager, Pep Guardiola doesn't feel the need to spend so much on attack this summer. Apart from Bernardo Silva's capture from Monaco, the other of about five players Man City signed this summer were defenders. Really, looking at their scoring ratio last season, Guardiola might feel they lost the league to Chelsea due to their poor defensive record.
Silva is an intriguing player and is expected to add some brilliance to City's attack. It will be interesting to know how the manager will be able to accommodate the two Silvas (David and Bernardo) on the same pitch. But Man City are expected to challenge well for the title this season after spending so much.
Players In:  Bernardo Silva – Monaco – £43million, Ederson – Benfica – £35million, Kyle Walker – Tottenham – £45million, Douglas Luiz – Vasco Da Gama – Undisclosed, Danilo – Real Madrid – £26million, Benjamin Mendy – Monaco – £52million
Manchester United
Manchester United have impressed so far in the pre-season friendlies after playing the likes of Man City, Real Madrid and Barcelona. But the real test is on Tuesday when they meet Real Madrid again for the UEFA Super Cup. After releasing last season's United top scorer, Ibrahimovic, they went ahed to shell 75m pounds transfer record to secure the signing of Lukaku from Everton, a deal which sees all time scorer Wayne Rooney moving to the other end where he left as far back as 2004.
Apart from Lukaku, United signed Lindelof from Benfica and Matic from Chelsea. Due to Matic's signing, Pogba is expected to play more attacking role for United next season as Matic will prove such holding midfielder United have craved for to free Pogba.
Lukaku has thus far scored three goals for United including the one against Manchester City in USA. He is a prove Premier League goal scorer and is expected to improve this season after moving to a club as big as Manchester United. He is been tipped to win the golden boot but he must win off competition from the likes of Kane, Morata and Lacazette.
Players In: Victor Lindelof – Benfica – £31million, Romelu Lukaku – Everton – £75million, Nemanja Matic – Chelsea – £40million
Weekend's Fixtures
England – Premier League
August 11
19:45Arsenal? – ? Leicester City
August 12
12:30 Watford? – ? Liverpool
15:00 Chelsea? – ? Burnley
15:00 Crystal Palace? – ? Huddersfield Town
15:00 Everton? – ? Stoke City
15:00 Southampton? – ? Swansea City
15:00 West Bromwich Albion? – ? AFC Bournemouth
17:30 Brighton & Hove Albion? – ? Manchester City
August 13
13:30 Newcastle United? – ? Tottenham Hotspur
16:00 Manchester United? – ? West Ham United
Who do you feel will top the scoring chart this season?
a. Lukaku
b. Lacazette
c. Morata
d. Harry Kane
e. Sanchez
(Visited 33 times, 1 visits today)